Illumicrate introduces special 'The Infernal Devices' box
Happy Christmas Eve if you are celebrating Christmas! Let's have one more super exciting announcement before TMI Source or rather I am going to take a couple of days off. 😉 Some of you might have already seen the news on our Twitter, Instagram or on Cassandra Clare's social media pages, but I still wanted to share this here so it reaches even more people. Ready for the announcement?
Here's what Illumicrate shared on Instagram:
The box will contain gorgeous editions of all 3 books in the series, the designs of which are inspired by the 10th anniversary edition of Clockwork Angel. All will feature sprayed & stencilled edges with a cog design, and be stamp-signed with Cassandra Clare's signature! Walker Books did an incredible job with these designs and we are so happy with them, swipe to see the designs!
💛
We'll also be including 3 pieces of merchandise, one of which features artwork by the incredibly talented Cassandra Jean (@cassiejp)! We will do some item reveals later on, but they are beautiful, unique items we have designed with Cassie and we're in love with them.
💛
The box is priced at £70 plus shipping & VAT if applicable, and will be shipping in May.
💛
We will be holding a presale open to our active subscribers and customers who bought the following special edition boxes: Glamour & Gold: The Shadowhunters Edition, Illumicrate Collections: A Darker Shade of Magic, Illumicrate Collections: Daughter of Smoke and Bone and Illumicrate Archives: The Poppy War. Presale details will be emailed out on Friday 22nd January. General sale will begin Sunday 31st January at 3pm GMT
💛
Thanks as ever to @chattynora for this graphic!
That's not all, though. We also have stunning pictures of these editions: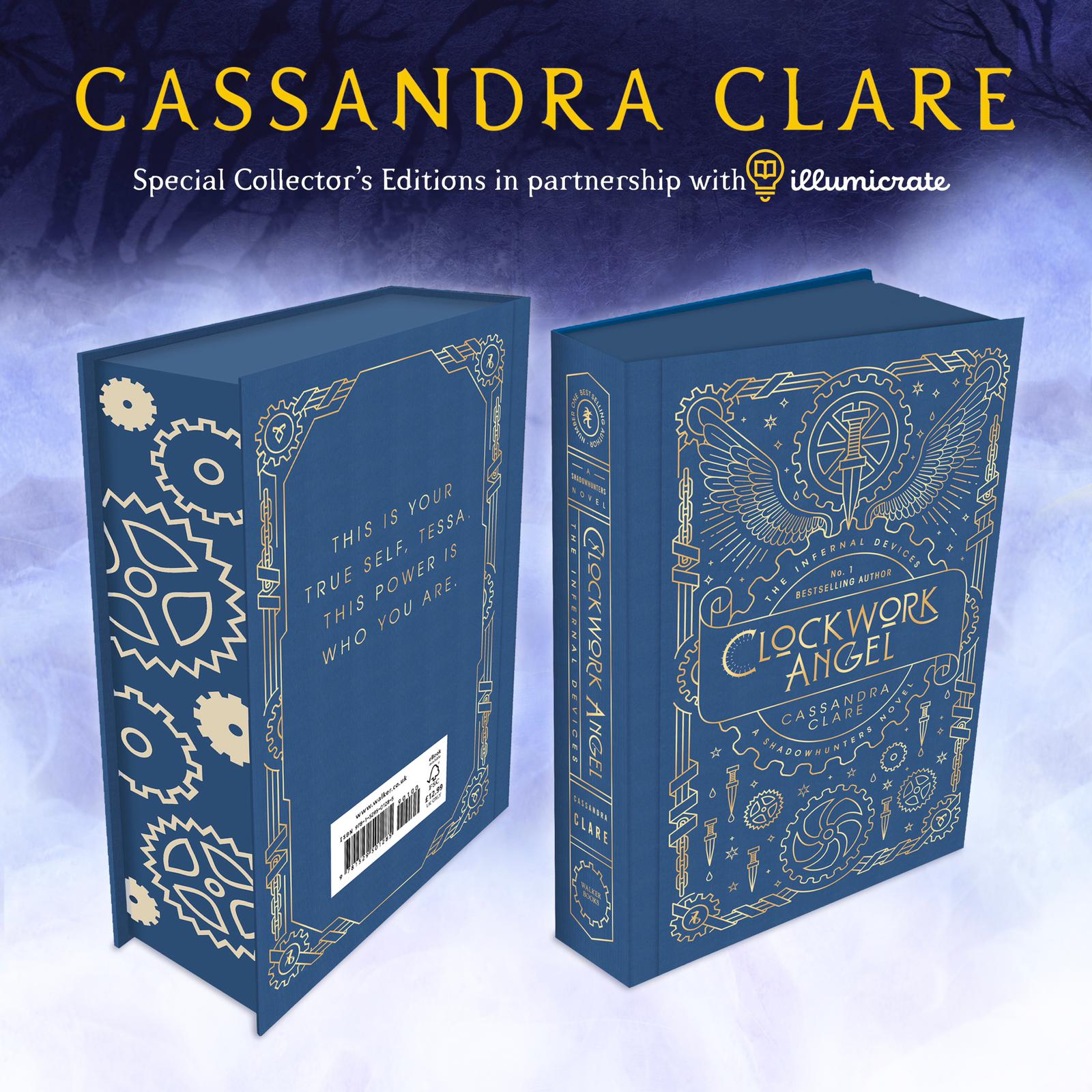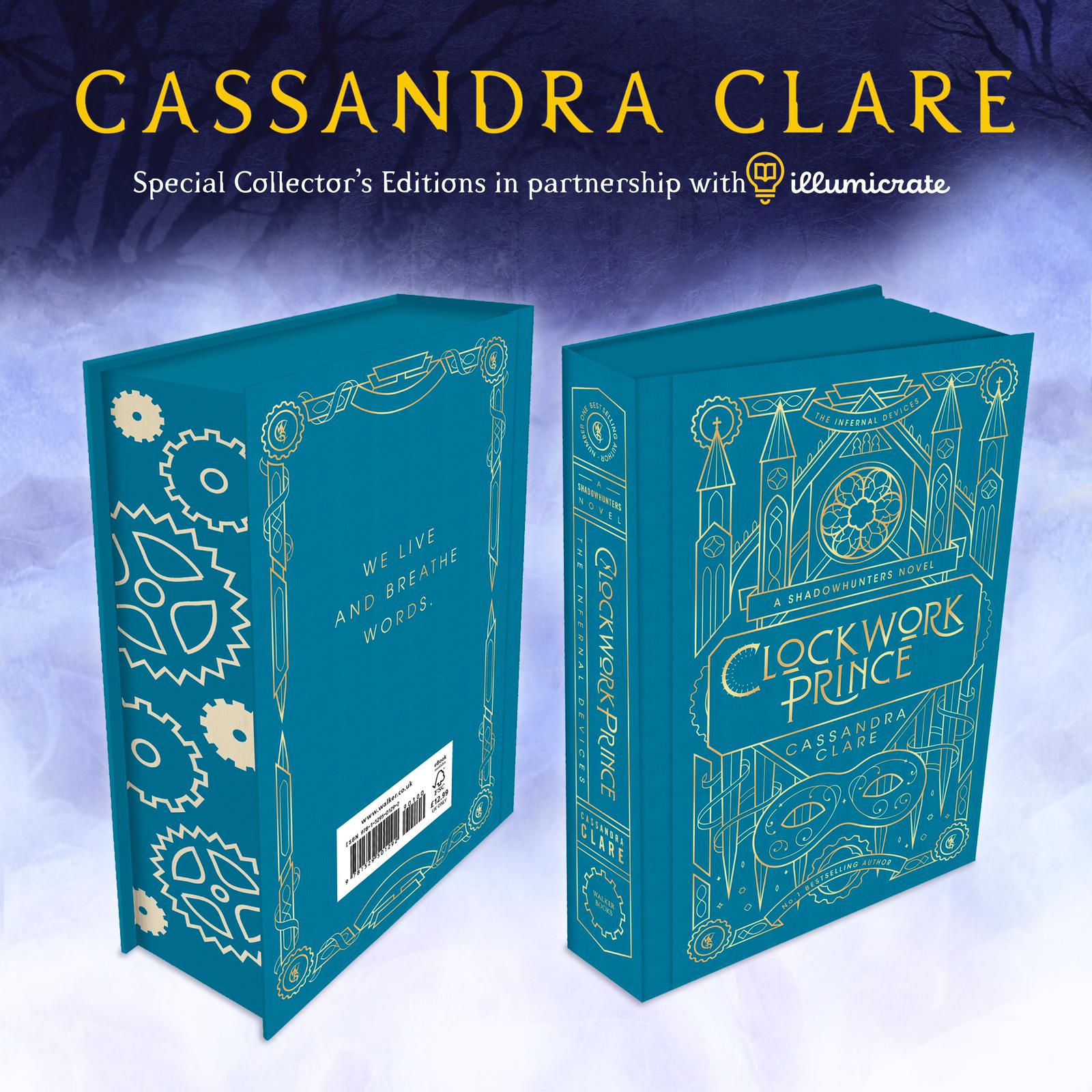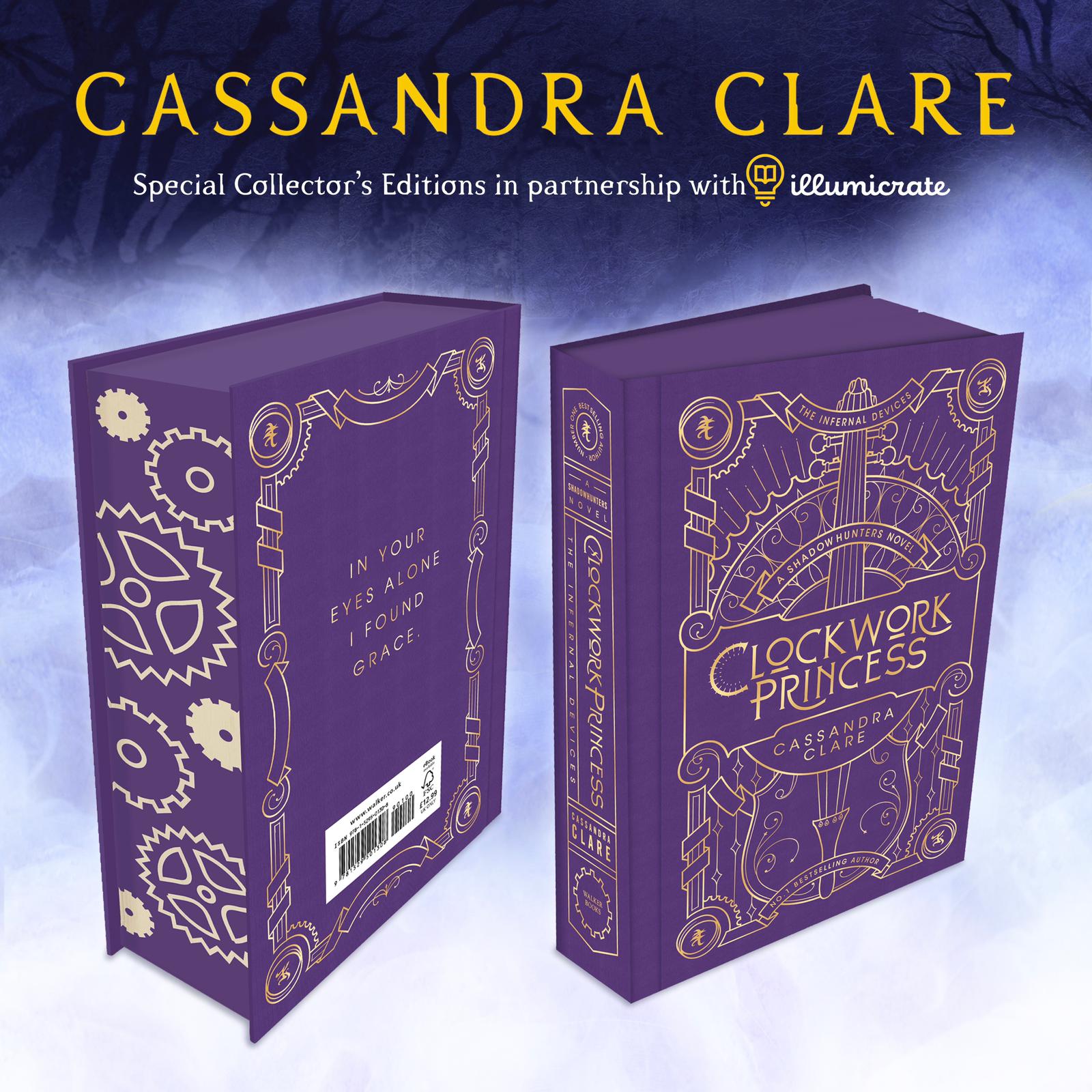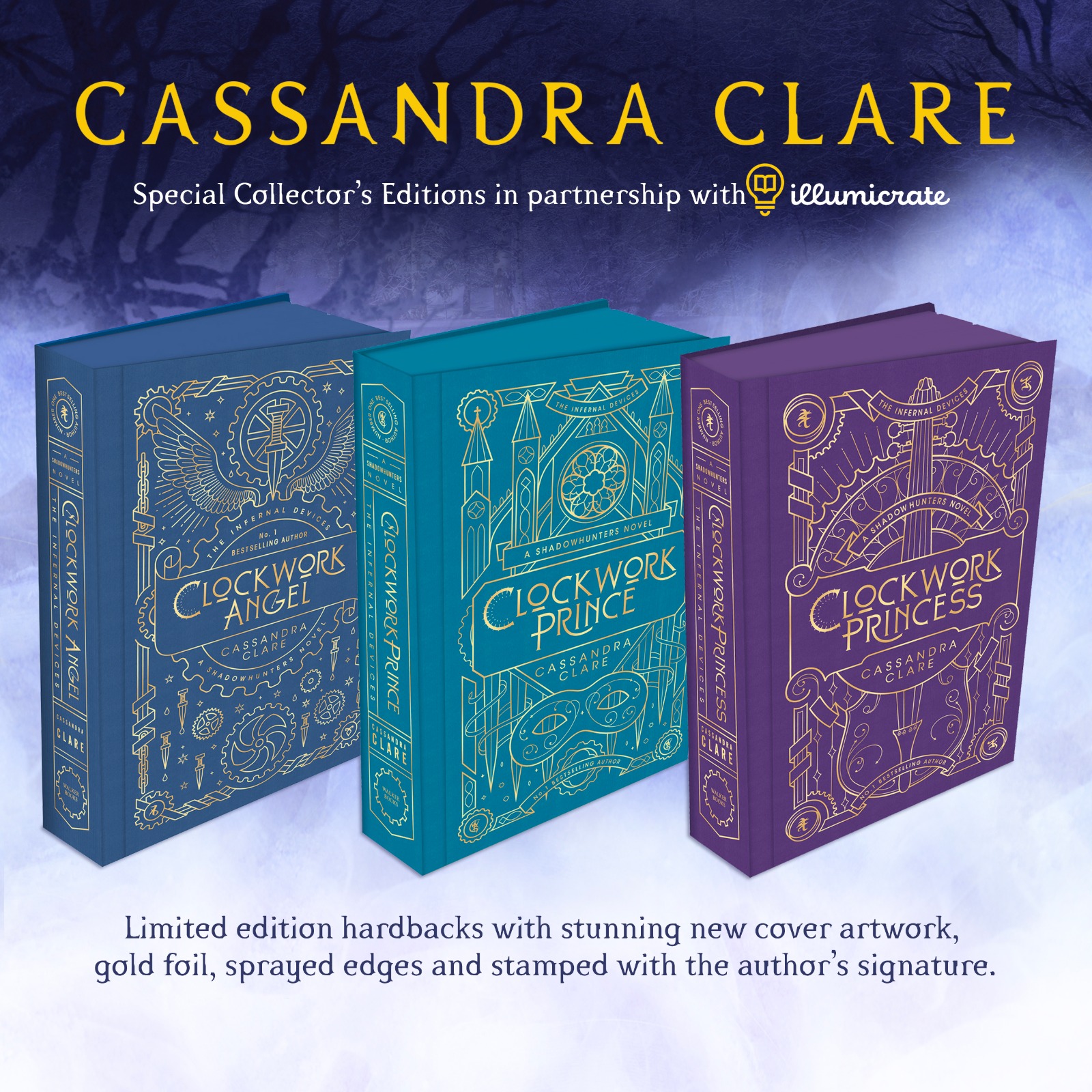 Don't these editions look absolutely gorgeous? Illumicrate's 10th anniversary edition of Clockwork Angel looked so lovely and these books will be even better! I am definitely buying these in January and am excited to find out what the three items are going to be!
You can check Illumicrate's shipping rates here – make sure to look at the final column on the right (special editions).
Will you be buying these editions? I'd love to know so leave a comment below.