Cover Reveal: 'Queen of Air and Darkness' Waterstones edition & pre-order link
So many of us have been waiting for the following announcement and I am so happy that I can finally share the cover and the pre-order link of the limited hardcover of Cassandra Clare's Queen of Air and Darkness with you!
Here's what Cassie shared on her Instagram:
Doesn't the cover look gorgeous?
This stunning edition sells for GBP 16.99 (plus shipping). You can click this link to check delivery options and prices.
And a word of advice: you better hurry because this baby is in very high demand! I'm so happy that I just pre-ordered mine 😀
Unfortunately, the limited editions of Lady Midnight and Lord of Shadows are no longer available, but maybe you can still find some books in ebay or elsewhere.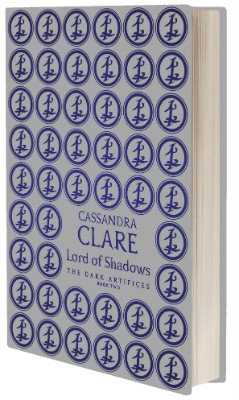 Another Waterstones' edition (paperback) will have the extra material as well as exclusive red sprayed edges, which you can see below!
You can order the paperback on Amazon or Waterstones or WHSmiths.
Queen of Air and Darkness is published on December 4, that's in five months and two days! 😀